We recently chatted with Shane Roenne, one of our lovely users from Sydney, Australia, and he had a lot to say about why he chose Jane for starting up his own clinic from scratch as well as some things he learned along the way. His experiences might be useful to those of you out there looking to do the same so we thought we'd share.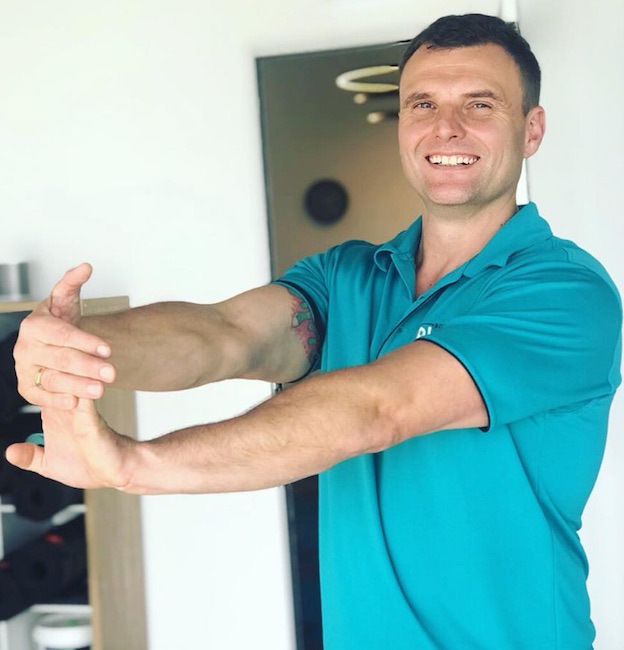 Can you tell us about your background?
Absolutely. I have worked in private practice for more than 15 years. My passion in life is helping people recover from injuries, but I also understand that everyone is on their own journey with physical goals. For a time, I specialized in upper limb injuries, especially hand and wrist. I worked in London for 3 years, but I've since returned to Sydney, my home town. Along with treating patients, I manage a multidisciplinary team of 10 therapists and 6 support staff.
What's your clinic like?
We started Rouse Hill Physio in December 2017, and we are aiming to be different. This is the first of our new clinics under the Movement Mill brand and model where the goal is to address the epidemic of lifestyle illnesses people suffer from - the ones that we have seen lead to things like unnecessary surgery. We hope to help people achieve what they want with regards to their health by first genuinely listening to them and then creating customized treatment plans.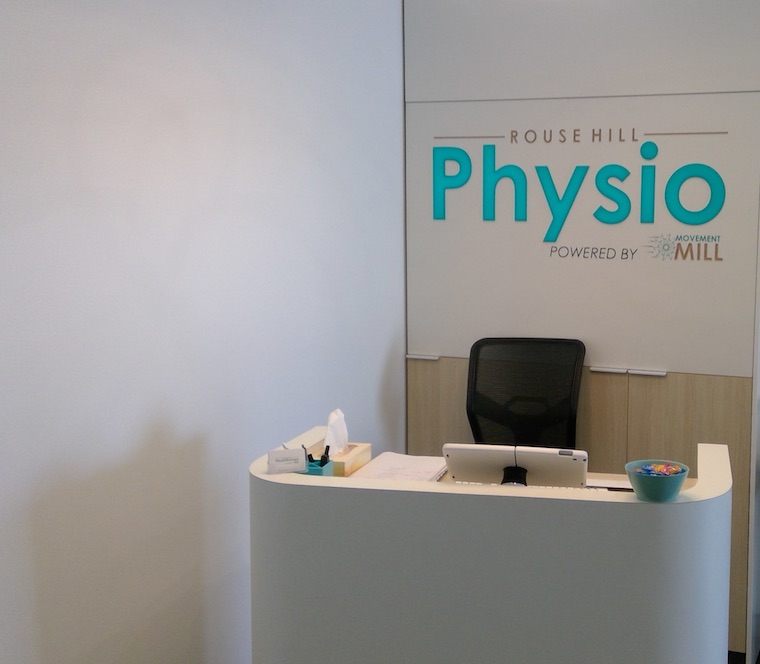 Why did you choose to start your practice up with Jane as your software?
The first reason is so simple: I just love the way it looks.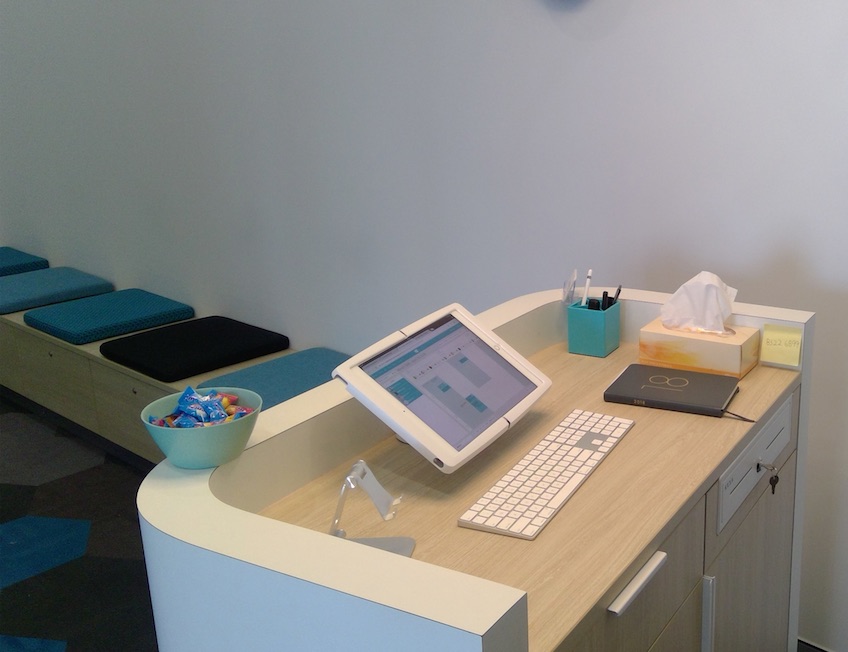 It looks great, but then Jane is also simple to use and intuitive in how it works so that I was able to use it almost without any experience. It is modern and very visual. For instance, I love that we can add photos of staff that patients will see when they book online. From the first time I saw it, it was like nothing I had seen before, and I knew it was right for my new practice.
I especially liked the automatic emails and SMS reminders, as well as online booking. And since I am running a business, I'm obviously in tune with minimizing unnecessary costs. I love that all of these features are included in the price and not extras like many others software I had looked at.
The last feature that was a big one for me was the customisable patient forms. Being able to set those up and modify them is huge. I wanted to get rid of the old-fashioned paper and clipboard that most clinics give patients when they arrive for the first time. In our practice a new patient usually fills out the forms before they come in, online, but if they don't, Jane allows our staff to hand over an iPad to fill them out in the reception area. It's so much more modern and saves the double entry. Our receptionist will never have to enter the information again by typing it into the practice software like we used to with our old system.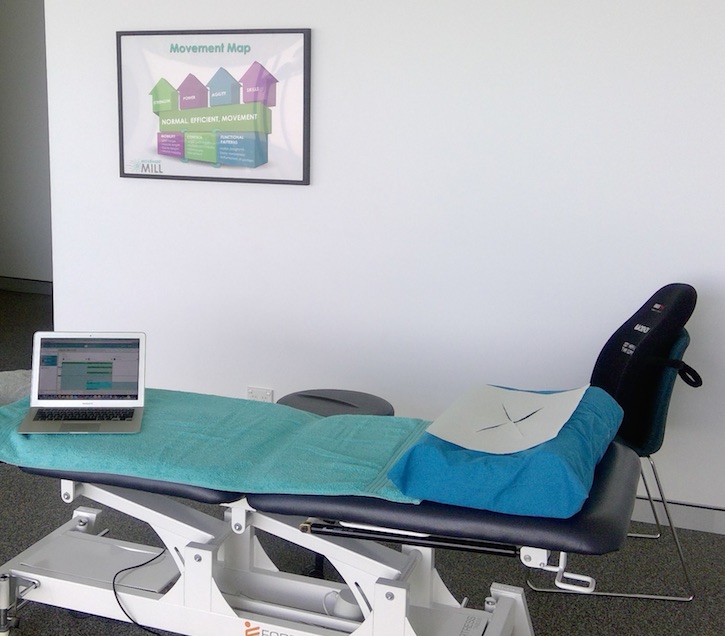 Tell us about your experience starting up with Electronic Clinical Notes.
Jane is so easy to use and teach yourself. It just works so simply and so beautifully. I found it pretty simple to set up initially and use straight "out of the box." As I got better at Jane, I found even more features, which help us simplify our charting processes. The online help is simple to read and explains almost everything.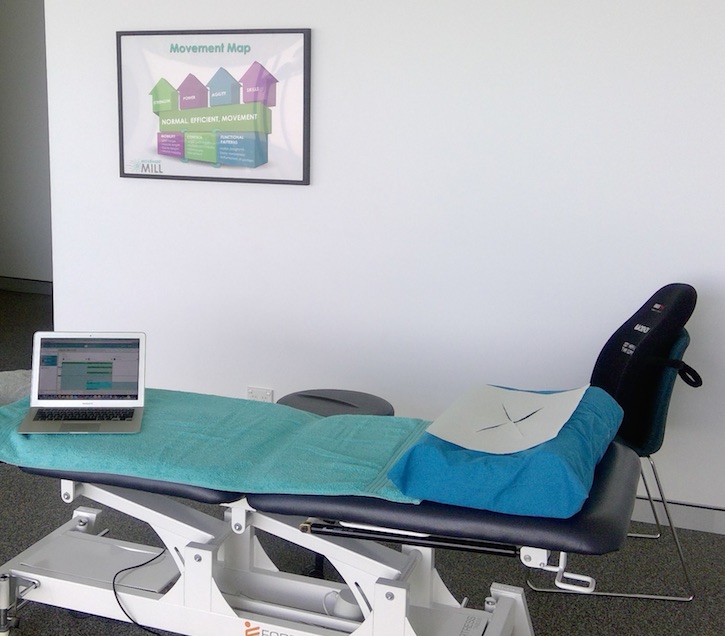 What's your favourite Jane tip you'd like to share?
Use the day tab to be able to access patient charts easily.
I used to use the schedule tab and click through to the patient profile, but when I found the day tab, it made treating and accessing notes so much faster. We still use the schedule tab at reception to see everyone's diary and book appointments easily.
What advice would you give to anyone considering starting their own practice? What challenges have you had to overcome?
I have had constant challenges on an almost daily basis! When I first started, my fit-out was delayed being completed so I had to set up temporarily in a tiny room in a local medical centre. It was not what I had hoped, but ended up being a great thing for my business and an opportunity to begin with a softer opening. I was able to use that time to iron out issues with my systems and to learn how to do things myself before I had staff to teach.
Another challenge for me was learning how the backend of billing for insurers works - in Australia it's WorkCover and Medicare. When I worked for someone else, the reception team used to take care of that, and I had no knowledge of it. So I had to learn how it all worked from scratch. It felt very daunting, and I made a few mistakes. Thankfully Jane was pretty easy to set up for insurers so once I had it worked out, it is simple to manage day to day.
Any final thoughts?
Whether you are switching to Jane from another system or starting up fresh, getting a practice management system up and going is a big task, but I promise, it's totally worthwhile when you can create clinic processes on your own terms that allow you to provide care the way YOU want to. You will make mistakes, but be flexible in your approach. Be willing to change your plans to adapt to the bumps. It's so much better on the other side.
Where would you suggest people get more info on Jane?
If I ever have a question that I can't find and answer to, I contact Jane Support and get a response back via email within hours, which is fantastic!
You can find even more info about using Jane on our Guide, and if you'd like to find out more about the clinic featured in this post, see Rouse Hill Physio.