Jane will pull information from a number of different areas in order to populate your receipts.
This guide will highlight each of the different areas that contribute to your printed receipts and statements, and how to customize your receipts.
Practitioner Information
Most of the practitioner details like Name and Credentials / Suffix that populate on the receipts are set up within the staff profile.
Start in the Staff tab, select the staff member, and Edit/Settings in the profile.
Anything added above the Contact Info section will be included on receipts, invoices, and statements:
Practitioner, Provider, and License ID Numbers
From the main staff profile page, enter any college registration or license number in the ID Numbers section via the Billing section.
Note that insurer specific ID numbers will only appear on invoices and receipts for that insurer, while Other ID numbers will appear on all financial statements.
Signatures on Receipts
If you're required to sign receipts, you can enable the option with a Full Access account under the Settings > Billing Settings…:
…and use the checkbox beside Sign receipts to enable signatures:
Then all that's left is to upload a picture of your signature.
Under your staff profile again, this time on the Edit Staff page go to Settings.
Under the Privacy & Sharing section is a space to upload a picture of your signature.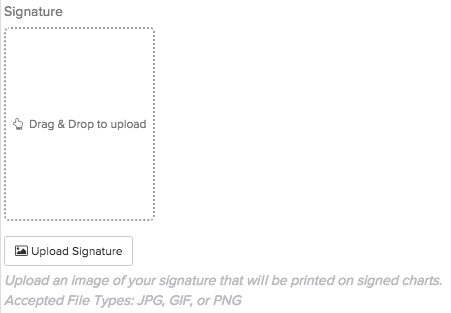 If you're struggling with how to get an image of your signature uploaded, a touchscreen device and a stylus can make a nice signature for receipts. You can also sign a white sheet of paper, scan the sheet, and then crop the image size so only your signature is remaining.
Visit Details
Jane will automatically pull the date and time from the visit on the schedule.
The name of the visit can be modified to print out differently on receipts than it is displayed online and in email reminders.
Under Settings > Treatments & Classes, you can Edit or Add treatments. Under Details is an area to specify a Billing Name for receipts:
Branding and Logo
Branding is a great way to customize the look and feel of your receipts.
Under Settings > Branding you can specify colours for your business and upload pictures of your logo.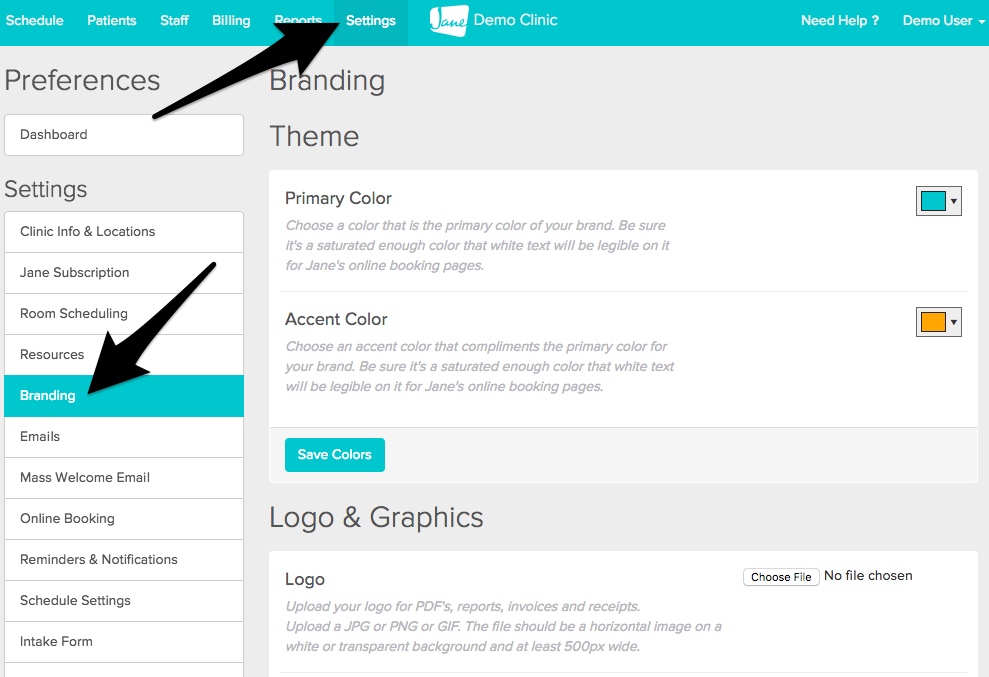 This will affect the way people view your online booking site, emails, and any printed documents or receipts.
Location
Location details are modified under Settings > Clinic Info & Locations.
However, you can change the location listed on your printed receipt when you Print Receipt (Options):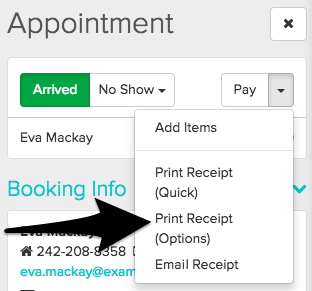 In the print preview in Jane, click on the location name drop-down menu on the top right corner to select a new location name and address to print on the receipts: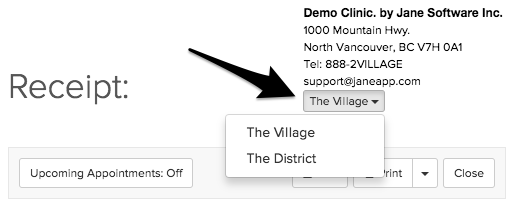 Also within this Print Receipts (Options) menu you can toggle upcoming appointments on and off (to save of print ink).
You can also choose a paper printing format (full, half, receipt)
Footnote
Looking to add a friendly note or a 'Thank You' to your patients?
Under Settings > Billing Settings, there's a section labeled Fine print on invoices, statements & receipts:

You can add text here, which appears at the bottom of your receipts: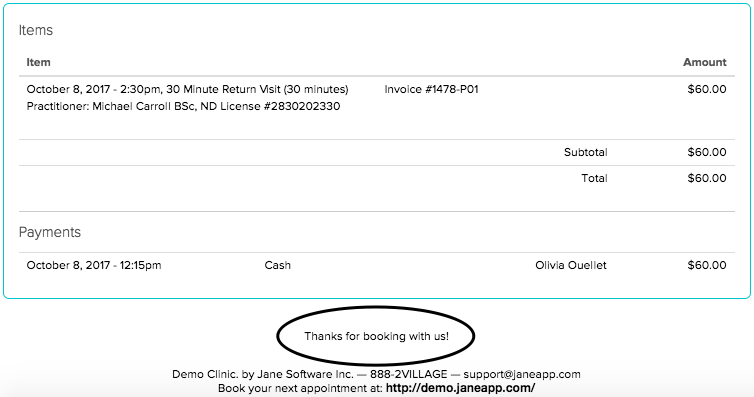 Hope this helps!