Choose an appointment on the schedule that you would like to recur. 
On the appointment panel, select the arrows beside the "Copy/Move" buttons to create a recurring event.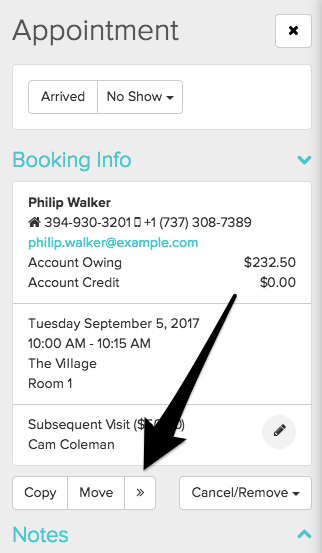 Choose the days of the week for the appointment to recur and the end date. 
An appointment list will appear with appointments listed as either Available, Conflict or Staff Member Unavailable. 
Work through the conflicts and then book the appointments! Don't forget any online booking restrictions you have setup, such as tags, which may impact your availability.