Often you need to send Progress Reports, Doctor Letters or other Form style Letters to people outside of your practice.
We work with Jane's flexible templates - what you might be used to as Chart Templates - to create these forms. Once created, these forms can then be saved as a PDF and emailed, or printed on letterhead and faxed or mailed (do people still do that)? :)
Let's start with the type of templates you'll want to create. The idea here is to allow for an easy addition of the information you'll want to include in a letter.
Contact Database Template
First of all, it's great to have a living "Doctor Database" template with a dropdown with all of your contacts. You could do the same for adjusters, insurance companies, or any other contacts that you would be communicating with on a regular basis.
The first time you communicate with the contact, add them to your database template, and then they will be available from the dropdown for you the next time you need to send them a letter.
To create this, go to your Staff Profile, click "Chart Templates" at the top, and then "New Chart Template." From here, you can change the title of the template to "Doctor Database", "Insurance Companies", etc. Once the name is correct, click "Add Item", and add "Drop Down".
Here's an example of how that might look in a chart entry:

Letter Templates
The second type of templates you'll want to create are those form letters. We have an example of one in the Jane Chart Template Library under the "other" category that you can pull in and reference or modify.
Once you've added your contact database portion, you can then choose the form letter you'd like to insert.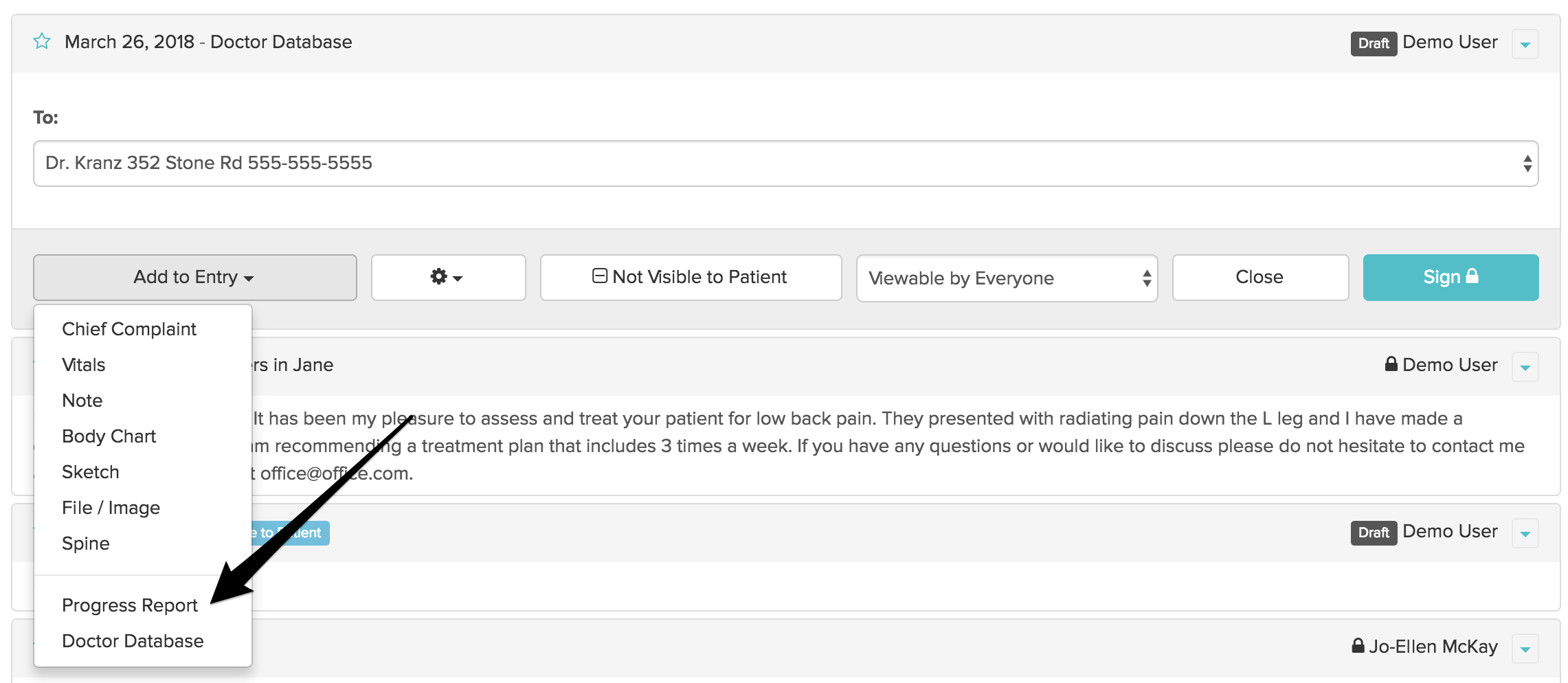 Complete the blanks that are unique to the client you are working with and then sign the entry: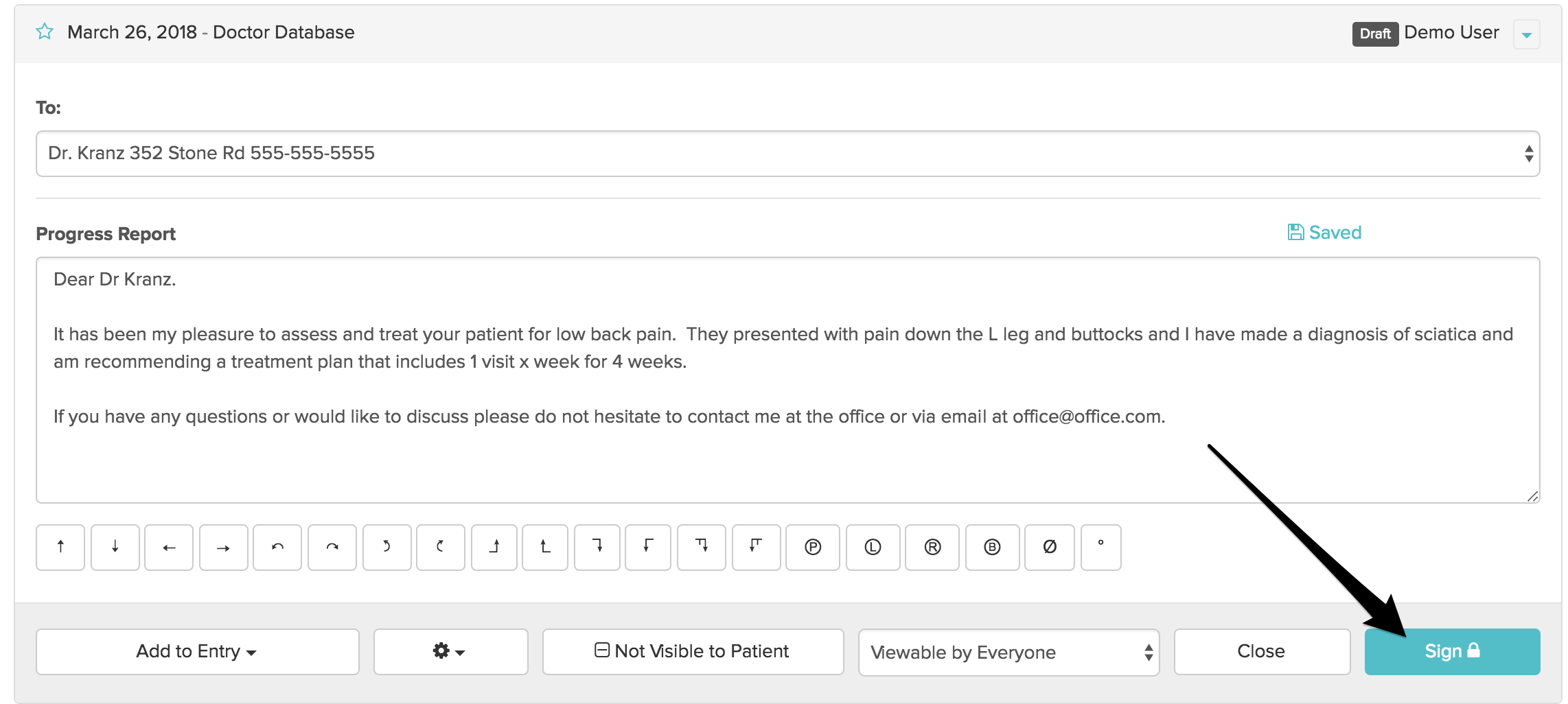 Print or Save as Letterhead
Once signed you can print this single entry as a letter template.
Use the "cog" dropdown and choose print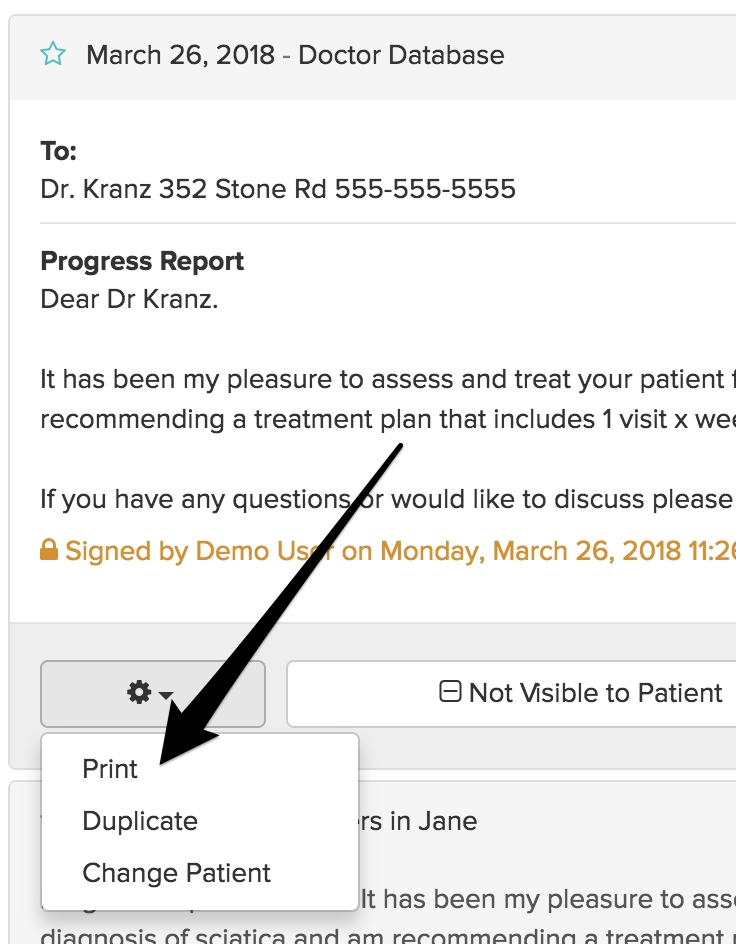 Use the dropdown at the print preview stage to switch from "chart" style to "letterhead" style.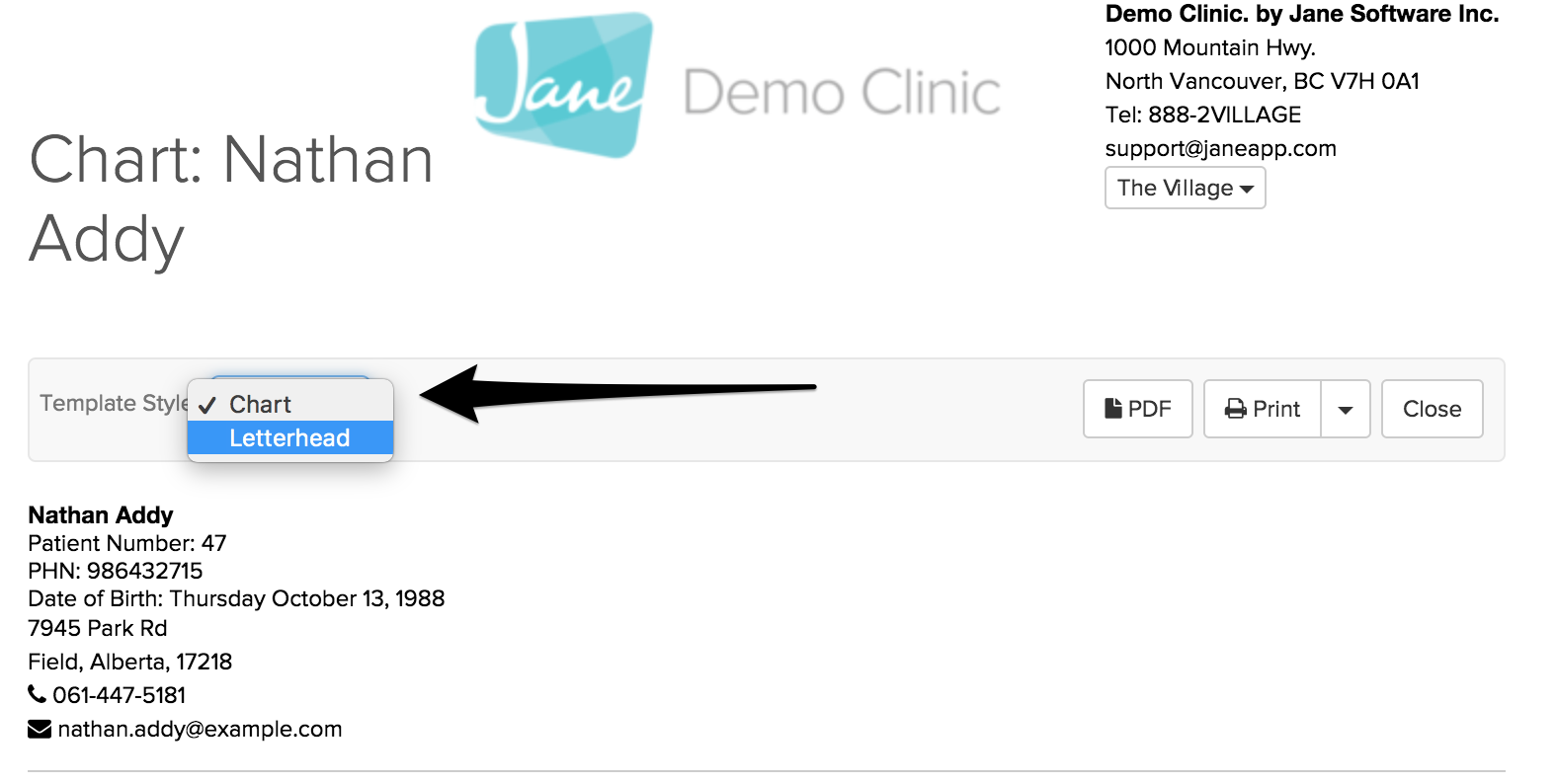 Final PDF
The final export will pull from your account to include:
your clinic letterhead
relevant client info
the date
doctor or other contact info
practitioner signature
Extra Reading
Learn about adding a staff signature to charts
Learn about creating chart templates
Learn about assigning charts to an author. This would be especially relevant if your admin staff are creating the template and filling in the basic info for you and then assigning it to you for the clinical info and your signature.