What's the Transaction Report?
Jane's Transaction report is commonly used as a "cash out" report for reconciling your clinic's POS machine, as well as cash and cheques at the end of the day. This report will show you all of the payments that were collected for the date range selected, regardless of whether they were applied to an invoice or not.
The report displays a summary of what was collected during any given period of time, and also lists the details of each transaction, organized by payment method.
You can find this report by heading to Reports > Transactions
💡 Speed up or slow down the video speed using the ⚙️ button inside the video player!
What's included in the Transaction Report?
Summary
The top of the Transaction report is a summary of transactions by payment method. This is the area we recommend to clinics for cross-referencing with their cashbox and end-of-day printout if you are processing payments from a third party debit/credit terminal.
Note that Jane Payments and Payfirma integration payments don't need to reconcile against anything as there is no way to have entered the information incorrectly. 👏
The Jane Payments / Payfirma transactions listed on this report are prior to any fees being deducted. If you are working with Jane Payments, you can see this information with the Jane Payments Transaction Report.
The transaction report displays all of the payments that were collected during this date range, regardless of whether or not they were applied to an invoice. For example, someone may come in today to pay for the remaining half amount of the knee brace that they had already begun paying for last week, or someone may be pre-paying today for a package they'll use at a later date. Absolutely any money that came into your clinic on the reporting period you select will show up on this report.
When running the Transaction report for a single day:
If someone pays for an appointment they had two weeks ago, the payment will appear on this report.
If someone had an appointment today but didn't pay for it, nothing for that patient will show up on this report.
You can run the report for a longer period (say a month) if you want to provide numbers for a bookkeeper of deposits to you account.
Note: The Transaction report is not able to be filtered down by Practitioner - this is because when a payment is taken, it is not attached to a practitioner in Jane. The payment does not belong to a practitioner until it is applied to an invoice. For example, if a payment is added as credit to a patient account, it does not yet belong to anyone. If you would like to see the payments that have been applied to a specific practitioner, you'll want to use the Compensation Report.
Detailed Table by Payment Method
Below the Summary, you'll find a detailed table for each payment method, showing every transaction within the selected time frame. Each table shows the time stamp of the transaction, the name of the payer, the invoice number and the dollar amount for each transaction.
Refunds
Any payments that have been refunded will appear on the Transactions Report as a negative line item for the date that the refund was issued.
If you hop to the date that the payment was originally collected in the Transactions Report, Jane will also indicate that the original (positive) payment has now been refunded.
The two line items taken together will zero each other out.
The Daily Transactions Report
Looking for a more condensed list of your transactions? The Daily Transactions Report is a summarized version of the standard Transactions Report that will provide the collected totals— separated by payment method by date— for the selected period. This report also includes the total number of transactions for that date. These numbers will match the values shown on the standard Transactions Report.
The exported version of this report has been formatted to be compatible with the import requirements of third-party accounting platforms (like Quickbooks or Xero). For each day, the totals for each payment method will be listed as a positive value. For Jane Payments users, any processing fees incurred will be documented as a negative line item on the report.
Client names have been intentionally left of out this report so that this data can be easily shared with your bookkeeper or accountant meanwhile respecting patient confidentiality.
End of Day Procedures
"A payment of $1.00!? That doesn't sound right!"
There are a few standard practices that are helpful to do to reconcile your end of day.
We recommend having a staff member responsible for checking your numbers at day's end, or at the very least at week's end. Having this daily/ weekly check significantly reduces the amount of human error left, so that it's not left to be discovered until a much later date.
We recommend running the Transaction report at mid-day for staff change over so that the morning front desk can confirm that their numbers make sense, and then again at the end of the day for the entire day.
To ensure that you've charged (or invoiced) everyone appropriately for the day, you may also want to have the staff member review the Sales by Staff member report.
Transaction Report Example Scenario 📚
It's day end at the Demo Clinic and Deb's ready to start her end of day procedures. She starts by running the Transactions Report to review the total payments collected for the day and cash out.
Running this report for the date of November 9th, Deb can see a summary of all payments. The report lists a total of $280.23 in collected payments for the day. Reviewing the collected totals for Cash and E-Transfer, she confirms they match her expected totals.
Next, she notices the "Check" total is only for $1.00. "Hmm, a payment of $1.00!? That doesn't sound right!" 🤔
Scrolling down, Deb finds the section for "Checks" to see the payer name, transaction number and invoice details:
Checking her cash box for a copy of the checks she's received today, Deb can see that Mabel had pre-paid for her next appointment with a check, for a total of $100.00. She must have entered the payment incorrectly!
To get this corrected, Deb begins to correct the payment amount by clicking on the blue date link:
Then, clicking "Edit" on the right side:
From here, Deb can update the payment Amount from $1.00 to $100.00. This Edit area also allows you to update the Payment method should you have selected in error (Full Access account needed).
After pressing Save and returning to the Transaction report, Deb can hit "Load a Fresh Copy" to see all updates reflected.
Nice! All payments are now balanced!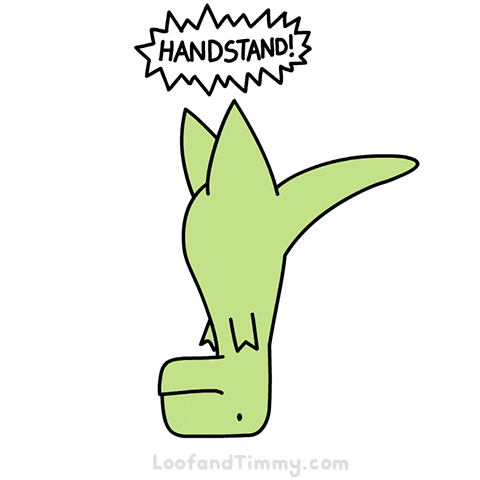 We hope that this is helpful! Don't hesitate to reach out to us at [email protected] if you have any further questions about the Transaction Report.