Jane University: Practitioner Training
💡Jane Tip: We recommend heading over to Jane's Demo Clinic to practice as you learn! Contact us to request access. If you are a current Jane user, it's best not to create fake or test chart notes in your own account.
Lesson 2: Charting in Jane
Now that we're feeling comfortable navigating the schedule and booking appointments, let's dive into charting!
Jane lets you create customizable chart notes to fit your practice and your treatment style. We know you'd rather be treating patients than doing endless admin, so our goal is to have you charting quickly and efficiently.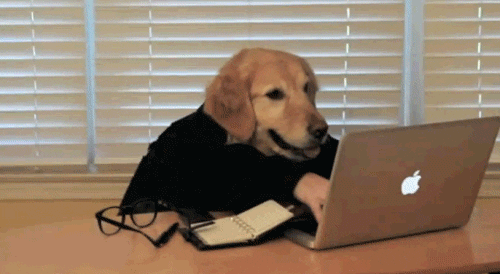 Charting in Jane maintains some of the things you love about paper, such as custom templates, text, images, and easy reference to past entries; while also gaining some new exciting electronic features like having searchable entries, the ability to duplicate past entries, and automatically adhering to charting regulations.
Getting Started With Charting
Our next video covers a full overview of Jane's Charting area. You'll learn about the practitioner's home base for charting, how to navigate the charting area, create new chart entries, and set up your templates.
Note: Speed up or slow down the video speed using the ⚙️ button inside the video player!
Let's review a few items we learned in the video above:
The Day Sheet View
To help make your workflow more efficient, Jane has an area that allows practitioners to schedule, chart, and even accept payment all in one screen. We learned in the video above that this area is known as the "Day View. Practitioners can access the Day View, by clicking the Day tab in the main menu.
Take a quick tour with Sophia as she walks through the practitioner Day View. Then, keep reading to see how to access the appointment panel from the same screen.
Note: We recommend signing in on the demo site under a practitioner username in order to view and play around with the Day View. It will not be visible under an administrative login.
You can log in with the username: practitioner and use the same weekly password.
Here's an example of the practitioner's Day View:
In the Day View, you'll get today's schedule on the left. Clicking on a visit brings you right to the client's charting area. Clicking on the visit a second time opens up the appointment panel to the right, where you can take payment, and arrive the visit…etc.
Practice Drill 🏈
Sign in as a practitioner to try out accessing charts in the Day sheet view:
Instructions:
Sign in at the Jane Demo Clinic as the practitioner Frank Lebsack. Navigate to demo.janeapp.com and use the username: practitioner and the same weekly password.
Find the Day view area on the top menu.
Use the navigation arrows at the bottom of the page to skip ahead or backward in the day schedule.
Click one time on an appointment to open the patient's charting area.
Click a second time on the same appointment to view the appointment panel.
Touchdown! 📣
Creating Chart Templates
If you would like to build your own Chart Template, the first step is to head into your Staff Profile, hop into the Chart Templates tab, and select the + New Chart Template button.
Next, you can use the Add Item button to open the dropdown menu.
This button provides quick access to a list of individual charting components you can use to build your own Chart Template piece by piece:
If you want to build your Chart Template by modifying an existing template, you'll want to click the grid icon beside the Add Item button.
At the top of the "Add Item" window, you can add chart templates from either:
1) Your clinic's templates under "Templates"; or,
2) Jane's Community Built Chart Template Library under "Add from Template Library".
Once you have opened the Template Library, you can filter the templates by Discipline. Click on a template to preview and see if it will meet your needs.
Jane Tip: Remember, you can use a community template as a jumping-off point. Once you add the template to your own chart templates, you can edit it as much as you like.
Click the Add button to load it into your list. From there, you can edit and modify the template any way you like - this does not affect the version that's in the Template Library. Delete, add, alter - make it your own!
Pro Tip: It can be helpful to keep in mind the device on which you'll be charting. Templates for a touch screen device might be different than for a laptop. On an iPad you can take advantage of drawing on images, dictation and loading images directly into charts. On a computer you might prioritize typing or check boxes.
Read more on building a chart template in this handy guide: Learn How to Create Chart Templates
You can also learn all about the different items available for building your chart templates here: Explore Chart Items for Creating Templates
Practice Drill 🏈
Next, let's review how to create chart templates.
Instructions:
Head over to the Jane Demo Clinic and use the Staff tab to access Jo-Ellen's staff profile.
Click into the Chart Templates area and use the Template Library button to explore the shared library!
Once you've found a template you like, click the Add button to pull it into Jo-Ellen's My Templates area.
Click on the template to explore modifying the new template in any way you'd like.
Touchdown! 📣
Creating a Chart Entry: The Sign & Lock Workflow
Signing and locking charts is part of the electronic charting workflow and affects how chart entries are finished and how any future changes are tracked. Let's take a closer look at the sign and lock charting workflow:
As we've learned, the best place to chart from is the "Day" view. The first click on the appointments in this area will open the patient's chart. This also tells Jane to assign the chart entry to that visit.
From here, you'll be able to use the "New Chart Entry" button to create a new draft entry.
In our example, we've selected the "SOAP" template. New chart entries will begin in a draft state, until you choose to "Sign" them. You'll get an "unlocked" symbol on the appointment which means that you have a draft entry.
Signing a chart entry is your way of saying, "Hey, this entry is complete, and no more changes should be made to it."
It is important to note that by signing a chart, the entry is no longer editable. Any changes will need to be added as text amendments.
If you're charting for a Class or Group Appointment (i.e., family or couples therapy), a pop-up will appear asking if you want to copy this chart to other clients. You can learn more about the Copy to Client feature here.
Once you sign and lock the chart, the lock symbol on the appointment is closed. Voila!
If there is no lock symbol it means there has been no chart entry created in connection with this scheduled appointment. Keep in mind that the lock symbol is only visible from the client's charting area in their profile and from the Day View. You won't see the lock symbol if you're viewing the Schedule rather than the Day View.
Pro Tip: You can upload an image of your signature, which will be added to any signed entry when you print or create a PDF of it. Fancy!
For the steps to add a signature, check out our guide here: Learn How to Add a Signature to Your Chart
Done & Done! You're ready for Tips & Tricks in Lesson 3.
All of the content in this course "Practitioner Training" is subject to our Terms of Use.