Most privacy and data protection regulations want individual users in electronic health record systems to be identified, and even more, they want all activity to be tracked.
Jane does this with the Activity Log.
What is Jane's Activity Log?
First, all users should be logging in individually with unique a unique user name and password. If your clinic uses one device at the front desk or a similar setup, we got some tips for you: Working on a Shared Computer/Device.
Now, for each of those users, Jane keeps track of every action, including what health information the user accesses. As the Account Owner in Jane, you can run a report that shows you what each user has been doing.
How to see the log
The Activity Log will be visible to the Account Owner, or any staff member logged in with Full Access or Administrator/All Billing permissions. Head to "Reports" at the top of your Jane account, then scroll down all the way to the bottom of the menu on the left. The very last report option is "Activity Log."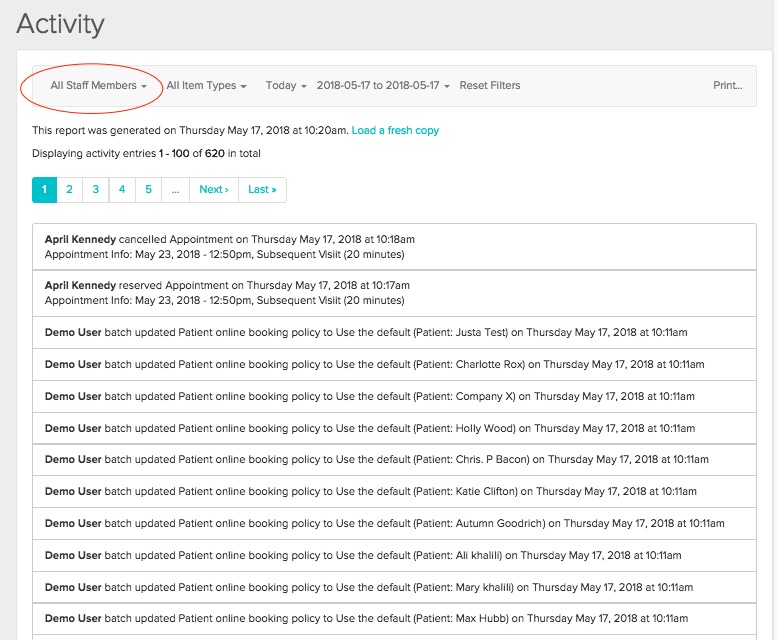 Click, and a log of all activity for all of your users will appear.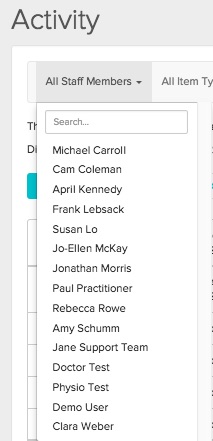 You can also filter the Activity Log with the menu items at the top:
Filter by Staff member: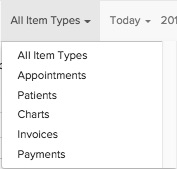 Filter by the type of information being accessed:

Filter quickly by time frame:

Or filter by specific date range:

So for example, this is what the Activity Log looks like filtering for one practitioner over the last two months and looking specifically to see which charts this person has created, viewed, accessed, or modified. We see that April Kennedy has not viewed any pre-existing charts in this time frame, she has only created one new chart entry for her client Nathan Thompson, which she did on Wednesday, May 16 at 6:12am.

To read more about Jane's privacy and security features, have a look at these:
As always, let us know if you need a hand.