Disclaimer about our import guides: We create our guides through the experiences we have importing from different software, as well as searching for guide documents from these softwares to assist our customers in transitioning over to Jane. If you have any difficulty while retrieving your data, it's best to reach out directly to your current software provider.
Google is pretty flexible when it comes to entering contact and calendar information into its system. This is handy for day-to-day use but can make importing this data into Jane extremely tricky. While we've had some success importing Google Contacts information, we haven't been able to successfully bring in Google Calendar data as the information has always lacked the necessary structure to ensure a reliable import. Jane needs data formatted properly into rows and columns in an Excel spreadsheet or a CSV file in order to import it.
Read on for more details.
Why Google Calendar Data is Unsuitable
The problem with Google Calendar data is that Google doesn't force certain data into specific fields. For example, Google allows you to include the patient name in the title of the appointment, like "Josh's Initial Assessment" or "Appointment for Josh Jones". In these cases, Jane would create unique treatments for each appointment that you would need to clean up after the fact. As well, if sometimes Josh's name is keyed as "Josh" or "Josh Jones" and other times simply "J.J.", Jane would get confused and there is the potential that we could import the appointments to the wrong patient profile.
The solution here is to transition your bookings over manually as it will save you hours of clean-up effort, which would certainly take you more time that manually adding the appointments to Jane. However, we have a trick below that can make the process of creating bookings much faster.
Exporting your Google Contacts###
While we can't import from Google Calendar, we can create a patient profile for each of your Google contacts. Your contacts can be easily exported from https://contacts.google.com/. With patient profiles automatically created, you can search up the patient and quickly add their bookings to the calendar (just a few keystrokes and mouse clicks per booking). Here's how to export the contacts:
Select all the contacts that you want to bring over by highlighting each item line. (You can select all quickly by pressing Command + A (Mac) or Ctrl + A (PC)).

Now click the 3 dots at the top right and choose export to Google CSV in the drop down menu.

Save the file to your computer and upload it to Jane.

Feel free to clean up any columns or values in the spreadsheet before uploading the file for import if values were not consistently entered into Contacts!

If there are any multiple value columns such as multiple phone and address value columns that you're keeping in the spreadsheet, please indicate clearly which column goes into which Jane field when requesting your import from the Schedule an Imports page in Jane.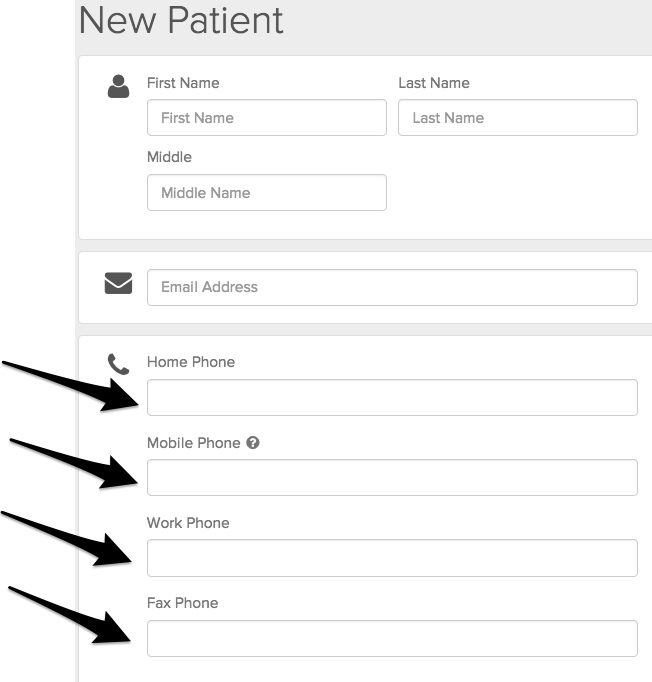 Uploading into Jane
To ensure that your data is uploaded to the correct account, and for security reasons, we do not accept patient data via email. You can upload the files to us in the Settings > Schedule an Import area.
You can find an overview of this process here: Scheduling Your Import
If you need any further help getting all set up to run with Jane, just let us know!